Professional Mixing and Mastering Services Success
Thank you for completing your mixing & mastering purchase!
Please follow these directions when uploading your audio files:
For Mastering projects you only need to send us the mix stereo version of your audio in today's best audio quality (usually 44.1kHz Wav format).

***Make sure you lower the overall volume by -3db to -7db before submission so we have room to work our magic during our mixing & mastering process.***

For our mixing we only deal with 2 stems at this time. This means only your vocal track and instrumental

. So for multilayered vocals please export them from your DAW down into one stereo track before submitting.

Please turn off all effects, compression, limiters, EQ, reverb, off before you export your audio

. If you like anything else that contributes to the performance like autotune or chorus effects you can leave on.

Then you would put your 2 audio tracks, and any mix & mastering requests into a folder named exactly after your song name.

Then zip the folder (if you don't have WinZip or don't know what a Zip is please visit here http://www.winzip.com/win/en/zip-file.html). Naming of your Zip file should be in the format of YourName-SongName-bpm which would look like TestArtist-WinnersTheme-88bpm.zip.

Finally proceed to upload your file below and please kindly wait for an invoice from us once we received and reviewed your files.
Upload your audio files:
***After we receive your upload and order details we will send you an invoice to complete your purchase.***
You will receive your mixed audio file for your review once our mixing or mastering has been completed. At that time you'll have the option to make revisions or accept the final copy.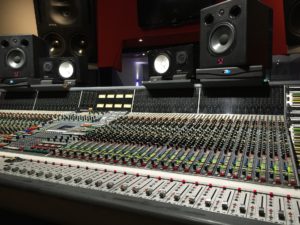 High quality radio ready mixing. Need beats visit www.lassicbeats.com